New Game: The Crown of King
---
The Crown of King is an action-adventure platform game with some RPG elements. The king has lost his precious crown in the Goblin caves and now he must recover it. For this, he sends to the caves a strong dwarf warrior named Galin.
Control Galin and enter a great adventure to reclaim the crown of king!
Release Date: March / April 2018. Coming Soon in the Itch.io!
Follow this page if you are interested!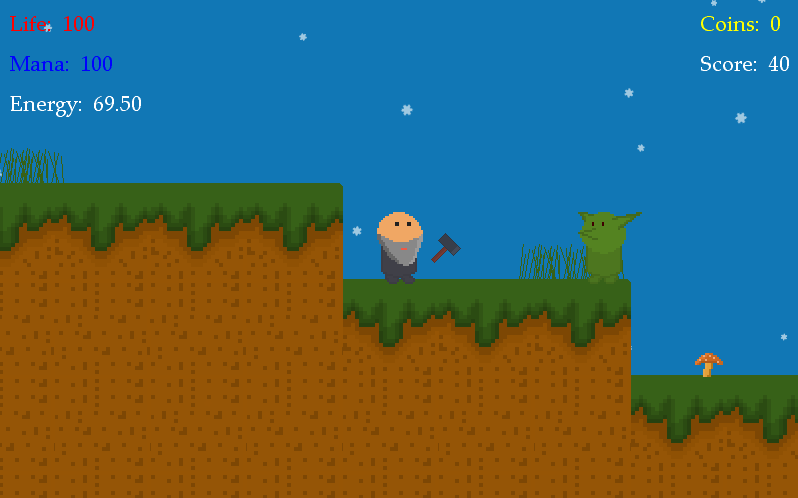 Files
The Mage's Quest.rar
5 MB
43 days ago
Get The Mage's Quest - The Green Mountains